UNFPA: Delivering a world where every pregnancy is wanted,
every childbirth is safe and every young person's potential fulfilled.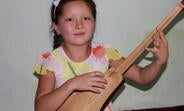 8 July 2016
World Population Day 2016. Give teenage girls a voice!
11 July, 2016 – in 2016 the theme for the World Population Day is "Investing in teenage girls". On this day, United Nations Population Fund UNFPA draws attention of the society to such issues as needs and challenges that face teenage girls.
13 May 2016
UN mission participated at the family planning training in Batken
The training took place in Batken where a contraceptive prevalence rates is lowest in the Kyrgyz Republic.  The UN mission   participated at the FP training in Batken to observe the quality of comprehensive family planning training, to view an uptake of skills by trainees during practical exercise and to unde...
"Everyone counts" TV Programme, first edition
UNFPA in the Kyrgyz Repbulic
State of World Population 2016
Предлагаемая монография основана на результатах исследований, выполненых в рамках...
In the frame of PBF project "Multi-sectorial cooperation for Interethnic...