UNFPA: Delivering a world where every pregnancy is wanted,
every childbirth is safe and every young person's potential fulfilled.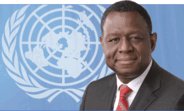 24 November 2016
Statement by Dr. Babatunde Osotimehin, Executive Director of UNFPA
Empowering women and girls requires renewed efforts to end violence and harmful practices Statement by Dr. Babatunde Osotimehin, Executive Director of UNFPA, the United Nations Population Fund, on the International Day for the Elimination of Violence against Women, 25 November 2016 This is 2016 and yet one in three women
25 October 2016
I wish all United Nations personnel and their families a Happy Staff Day. I am delighted that today, we bring back a tradition that began in 1953. It is a chance for staff to enjoy a pause from work, come together as friends and celebrate our wonderful diversity. As my family and I prepare to say goodbye to our UN family, this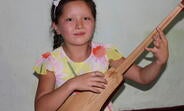 20 October 2016
State of World Population 2016
Investing in 10-year-old girls could yield huge demographic dividend, boost national economies Girls are generally well educated in the Eastern Europe and Central Asia region But early marriage, teenage pregnancy and traditional gender roles risk squandering this enormous human capital. Unlocking the potential of this
"Everyone counts" TV Programme, first edition
UNFPA in the Kyrgyz Repbulic
The National Survey on gender perception. 
State of World Population 2016 How our future depends on a girl at this decisive age?