Ensuring rights and choices for all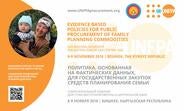 8 November 2018
  Evidence based policies for public procurement of family planning commodities Sub-regional workshop for Eastern Europe and Central Asia Kyrgyz Republic, Bishkek, Hotel Orion, November 8-9, 2018   Time Activity Facilitator/Presenter Day 1, November 8 (Thursday) 8:00 – 8:30 Registration  8:30 – 9:15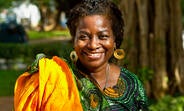 4 October 2017
Appointment of new Executive Director
Dr. Natalia Kanem was appointed Executive Director of UNFPA, the United Nations Population Fund, today by Secretary-General António Guterres. She holds the rank of United Nations Under-Secretary-General.

The Kyrgyz Republic presented  desk review of the impact of COVID-19 on reproductive...

Nearly half of women in 57 countries are denied the right to decide whether to have sex...