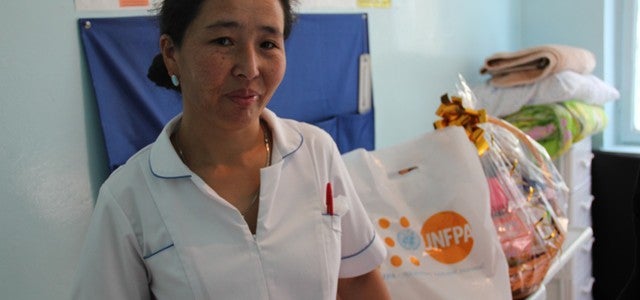 8-11 September 2014, Issyk-Kul, Kyrgyzstan, Kyrgyzstan Alliance of Midwife with GIZ support will conduct the Regional conference "The Role of midwives association in improving women's reproductive health" in the Central Asian region. The goal of this event is to strengthen the capacity of midwives professional associations and establish a regional platform for sharing information, technologies and strengthen their network with midwives associations in the Eastern Europe and Asian Region.
CO Kyrgyzstan is going to conduct the SoWMy  report launch at the national level to advocate the State of the World's Midwifery Repor 2014 at this regional conference in Kyrgyzstan. UNFPA, WHO, Ministry of Health of the Kyrgyz Republic and International Confederation of Midwives (ICM) are the co-chairs of the SoWMy Report. Details on  www.sowmy.org.
SoWMy 2014 will be an extremely valuable resource for those who shape and/or deliver health services Kyrgyzstan, including: Ministry of Health, advocates, midwives, other health professionals, Midwifery colleges  and Kyrgyz Midwife association.
The SoWMy 2014 report globally  launched at the ICN Triennial Congress in Prague on 3 June 2014 is centered on those  health workers who provide midwifery care.