The first day of the workshop on engaging men and boys in reducing gender-based violence and promoting positive masculinity with the participation of an international expert in the field of promoting positive masculinity (MenEngage) - Dr. Natko Geresh started on September 7 in the Chui region.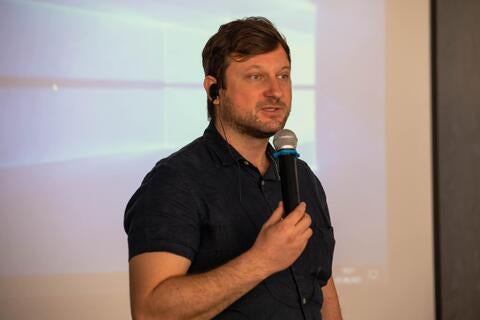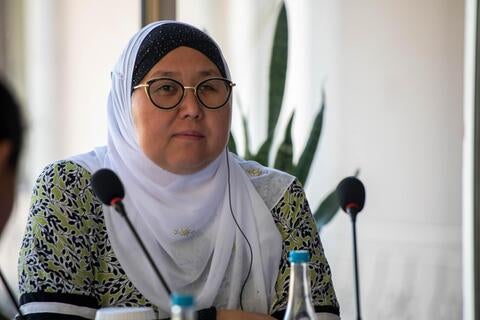 Experts and civil society representatives will improve their skills in designing gender-transformative programs, exploring new practices of engaging men and boys in initiatives to empower women and girls.
Engaging boys and men along with girls and women are important to achieve sustainable social change.
"The caring and active participation of fathers in children's lives is the basis for gender roles, respect, and equality," said Mr. Ronny Lindstrom, Country Director of the United Nations Population Fund (UNFPA) in Kazakhstan, Turkmenistan, and Kyrgyzstan during the opening of the workshop.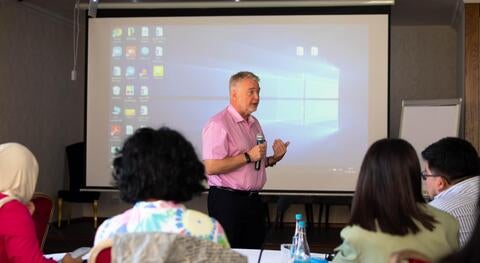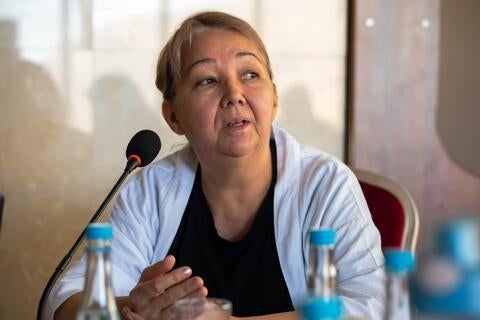 The event is supported by the Spotlight Initiative and the Peacebuilding Project "Shared Prosperity through Cooperation in the Border Regions of Kyrgyzstan and Uzbekistan" with the support of the United Nations Population Fund (UNFPA) in Kyrgyzstan.