Related Content
The Population and Housing Census continues in remote areas of the Kyrgyz Republic from April 23 to May 2. Census covers 116 settlements in 15...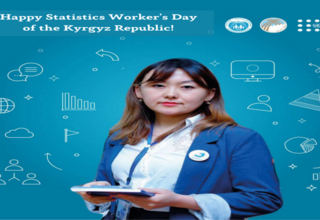 Happy Statistics Worker's Day of the Kyrgyz Republic!  The role of statistics in the economic and social development of the country is enormous....
Meet Shirin Tolubaeva. She works as the head of the district statistics department in the Kara-Suu district of Osh province. She has devoted 40 years...
Pages