Related Content
In Kyrgyzstan, the rate of maternal mortality during the COVID-19  pandemic has increased and the number of teenage pregnancies has increased. In a...
UNFPA jointly with the Ministry of Health and Social Development of Kyrgyzstan organized the provision of reproductive health services   In May 2021...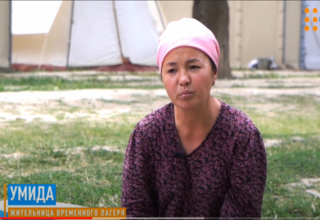 In May 2021 an emergency situation occurred in southern Kyrgyzstan, in the Batken oblast. The victims were forced to evacuate to temporary tent camps...
Pages